image credits: Photo by charlesdeluvio, Unsplash
Mercedes-Benz Tech Innovation joins Software Defined Vehicle Working Group as Strategic Member
by Dr. Wolfgang Gehring, February 23, 2023
Reading time: 3 minutes
Mercedes-Benz Tech Innovation is part of the Software Defined Vehicle (SDV) Working Group within the Eclipse Foundation! As a founding member of the Eclipse Foundation Europe, we are now taking the next step to follow our approach to go Open Source where possible and to collaborate with other players in the industry.
Mercedes-Benz Tech Innovation joined the Working Group as a Strategic member to be able to shape the activities of this working group together with companies like Microsoft, Bosch, Volkswagen Cariad, Continental, ZF, and others.
What does the SDV Working Group do?
The mission of the SDV is to provide an open technology platform for the software defined vehicle of the future; its goal is to create a scalable, modular, extensible, and industry-ready Open Source licensed vehicle software platform to support in-vehicle and around-the-vehicle applications development. The working group will have a strong focus on implementation and onboarding of existing code artifacts from the working group members to build the ecosystem in a "code first" manner (which we believe to be much more promising than spending a lot of time on writing specifications only first).
Who is involved and where do we go from here?
Our SDV contributions will be driven from within the organizational unit Software-Defined Car, and of course we are closely aligned with our business partners at Mercedes-Benz Research & Development. We will be joining upcoming SDV Hackathons and Community Days and work alongside the other working group members – and we expect further members to join in the near future.
Further Information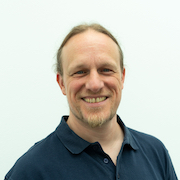 FOSS Ambassador
Dr. Wolfgang Gehring